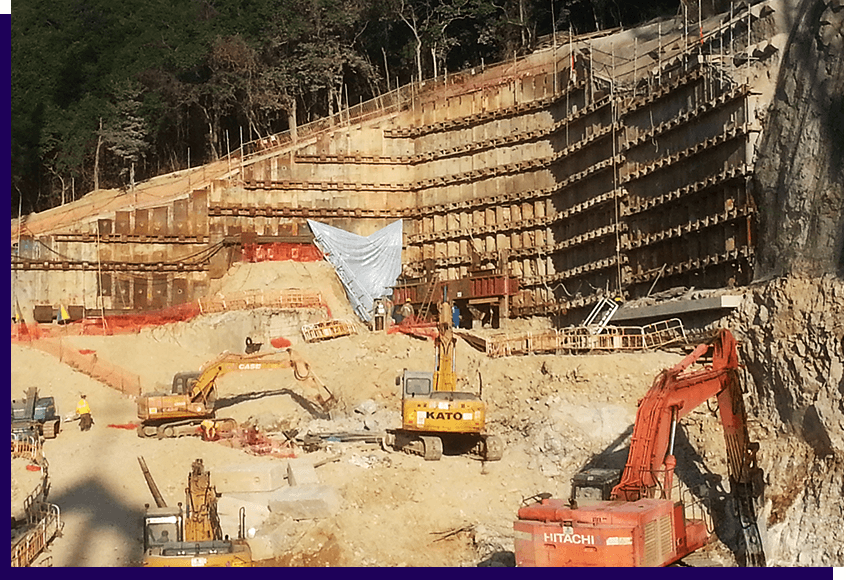 The general purpose of ELS works is to establish a supported area for deep excavation in order to facilitate subsequent construction of footing foundation or pile caps for further infrastructure development.
Pile caps are built on top of a pile, or a group of piles to transmit the load. Pile caps are considered part of the foundation and substructure construction. A pile cap is a thick concrete mat that rests on concrete or sheet piles that have been driven into soft or unstable ground to provide a suitable stable foundation.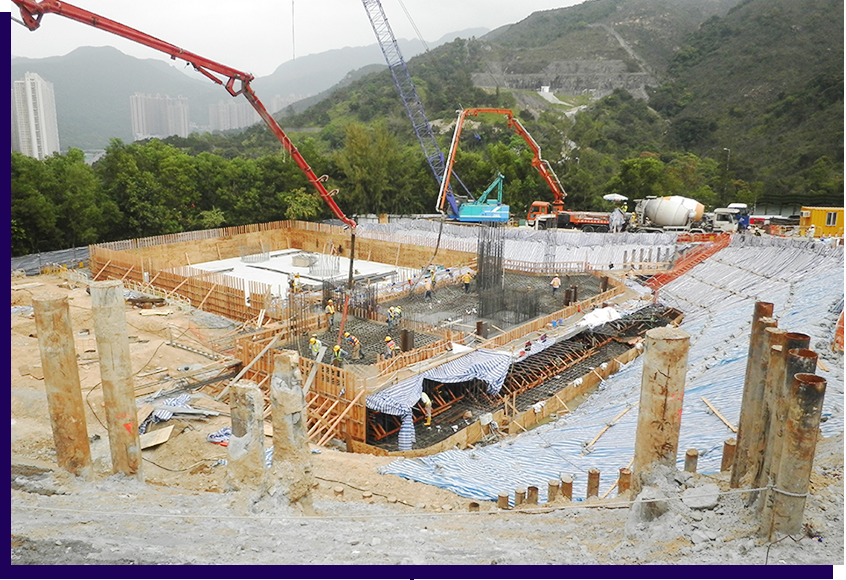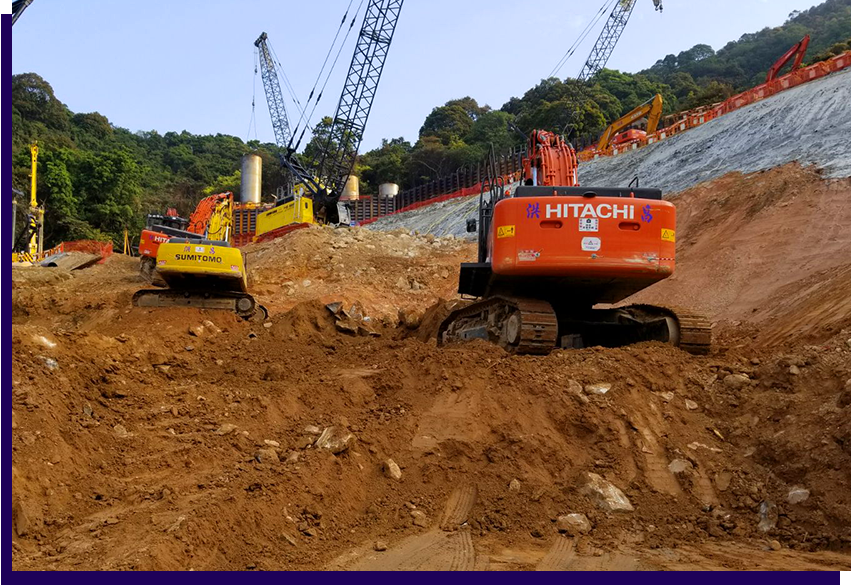 Earthworks involve the removal, moving or adding a required quantity of soil or rock from a particular area to another to create an area of a suitable height and level for a specific construction purpose. This is achieved by excavating an area of ground or by constructing a new area, such as an embankment by adding earth based materials to a certain location.
Structural steelworks include various steel materials used in the construction of structures, and these steel materials are connected with each other through welding and bolting joints. Structural steelworks are widely used in cladding, balustrades, staircases, bridges, high-rise buildings and structural frames of public utilities such as walkways and noise barriers. Structural engineering works in the structural steelworks industry include the planning and design of structures using steel, fabrication of steel, as well as installation of the structural steel onsite.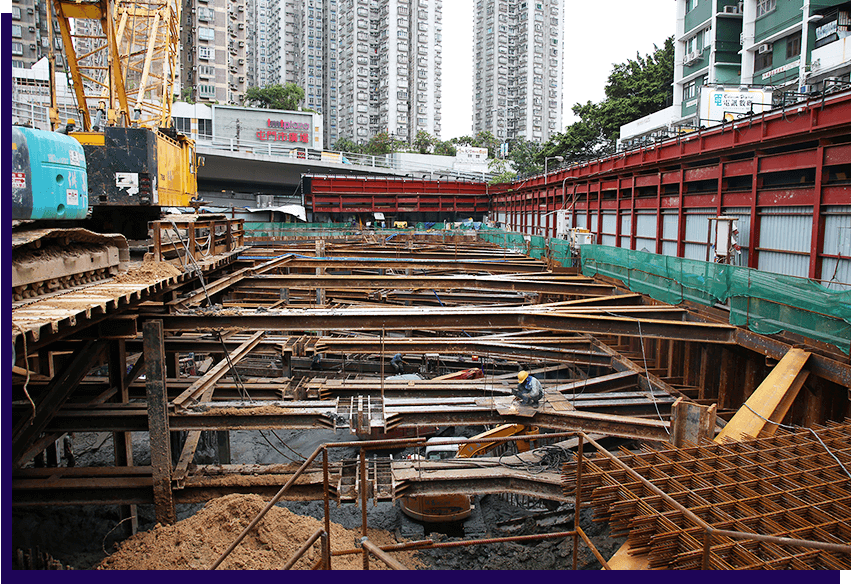 Underground
drainage works
consectetuer adipiscing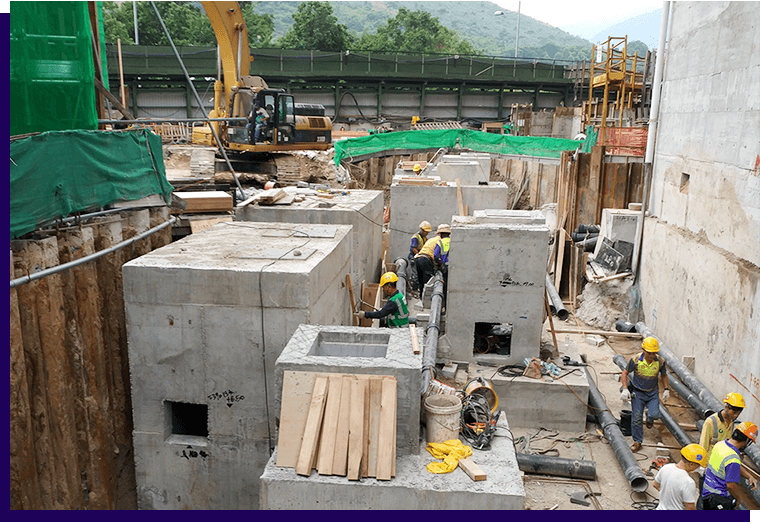 Underground drainage works include the construction and improvement of drains, sewers, water mains and utilities diversion. The type of drainage work we undertake is usually the construction of drainage systems at construction sites.
consectetuer adipiscing
Demolition means dismantling, razing, destroying or wrecking any building or structure or any part thereof by pre-planned and controlled methods. In general, the scope of demolition works include demolition of existing structures, and removal of wastes, in order to prepare the construction site, ready for the next construction process.